At The Great Frame Up we make every step of your custom framing experience pleasant and fun. Our store is clean, bright and comfortable, dedicated to nothing but art and the best in custom framing. You will also find knowledgeable, friendly designers and framers to give you the advice and help you need to find the very best treatment to keep your artwork safe and beautifully displayed.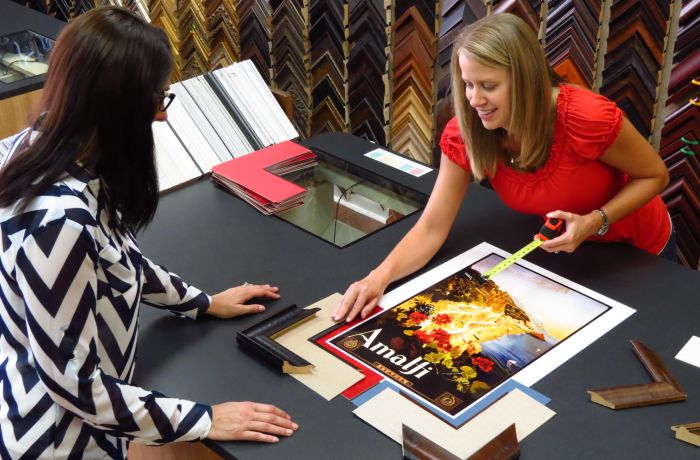 Our stores are all independently owned and operated, and that means the money you spend stays in your community. It also means that the owner is in the store and may be the same person who will help you and do the framing. Since we are fully equipped with all the needed materials and tools the work is done on site; your valuable artwork never leaves the store until it's ready to go home with you.
The store owners, designers and framers at The Great Frame Up are all well-trained in the latest and best framing techniques, so you can be sure that everything they recommend is meant to give your art what it needs to look beautiful and in great shape for many years to come. Our Absolute Satisfaction Guarantee means that we stand behind our work, and if there is any part of it that does not meet or exceed your expectations we will make it right, no questions asked.